Important Things to Know When Starting Treatment1
Your doctor is your trusted partner in your healthcare journey with CLL/SLL. Please follow their guidance about starting and taking IMBRUVICA®. Once you start, it is important to take IMBRUVICA® every day as directed by your doctor to get the full benefit of your treatment.
IMBRUVICA® is an oral, once-a-day treatment for adults with CLL/SLL that gives you the freedom to take with or without meals, on a schedule that meets your needs. IMBRUVICA® provides the ease of oral dosing—so you can focus more on what really matters.
IMBRUVICA® is dosed once a day as either a single 420-mg tablet or three 140-mg capsules.
IMBRUVICA® tablets come in a blister pack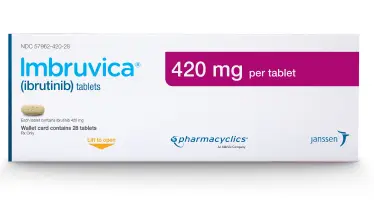 IMBRUVICA® capsules come in a bottle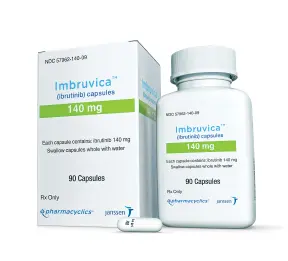 Tablets and capsules are not shown at actual size. Talk to your doctor about which dosing option is right for you.
Take IMBRUVICA® 1 time a day at about the same time each day.
If your healthcare provider prescribes IMBRUVICA® capsules or tablets:
Swallow IMBRUVICA® capsules or tablets whole with a glass of water. Do not open, break, or chew IMBRUVICA® capsules. Do not cut, crush, or chew IMBRUVICA® tablets.
 
If you miss a dose of IMBRUVICA® take it as soon as you remember on the same day. Take your next dose of IMBRUVICA® at your regular time on the next day. Do not take extra doses of IMBRUVICA® to make up for a missed dose.
 
If you take too much IMBRUVICA® call your healthcare provider or go to the nearest hospital emergency room right away.
Before taking any medicine, it's important to understand its benefits and risks.
Your doctor can help you understand what to expect before starting treatment with IMBRUVICA® and can address side effects if you experience them. Your doctor may consider a dose adjustment to manage certain side effects, including pausing or stopping IMBRUVICA®.
Take IMBRUVICA® exactly as your doctor instructs.

​​​IMBRUVICA® may cause serious side effects, including:
Bleeding problems (hemorrhage)
Infections
Heart rhythm problems (ventricular arrhythmias, atrial fibrillation and atrial flutter), heart failure and death
High blood pressure (hypertension)
Decrease in blood cell counts
Second primary cancers
Tumor lysis syndrome (TLS)*
*TLS is a disorder caused by the breakdown products of cancer cells, which can lead to kidney failure and other abnormalities.
 
The most common side effects in the CLL/SLL clinical trials were:
Low platelet count
Diarrhea
Tiredness
Muscle and bone pain
Low white blood cell count
Rash
Low red blood cell count
Bruising
Nausea
In the clinical trials, approximately 4%-10% of CLL or SLL patients stopped taking IMBRUVICA® because of side effects.
This is not a complete list of side effects. Others may occur. Tell your doctor if you think you are experiencing side effects.
 
The suggestions below may help with your IMBRUVICA® treatment.​​​
Stay hydrated. Drink fluids such as water, decaffeinated tea, and clear broth
Eat small meals often, and avoid very hot or spicy foods
Avoid greasy foods, bran, raw fruits and vegetables, and caffeine
Avoid alcohol and drinks with caffeine
Diarrhea is a common side effect in people who take IMBRUVICA®. Drink plenty of fluids during treatment with IMBRUVICA® to help reduce your risk of losing too much fluid (dehydration) due to diarrhea. Tell your healthcare provider if you have diarrhea that does not go away.
Balance periods of light movement with periods of rest
Get plenty of sleep, which may include short naps
Remain well hydrated throughout the day
Eat a well-balanced diet
Wash hands often and bathe every day
Avoid crowds and individuals with contagious diseases
Do not keep fresh flowers or live plants in your living space
Do not clean up droppings from your pets; have someone else do this for you
Infection is a serious possible side effect of IMBRUVICA®. Notify a healthcare professional immediately if signs of infection (eg, fever, chills, weakness, and confusion) occur.1
See information about storing IMBRUVICA® here.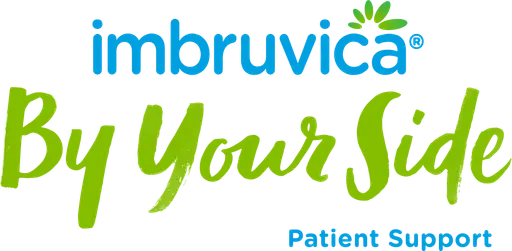 ​Get information and resources to support you along your treatment journey.
Explore Support Options
Read the pamphlet for patients with CLL/SLL
Download Here
Our way: real journeys with IMBRUVICA®
Real patients share stories about their diagnosis of CLL/SLL—and the difference IMBRUVICA® has made
Thinking about treatment with IMBRUVICA®?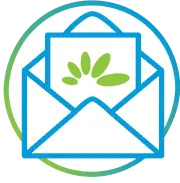 Sign up today to receive the latest information and helpful resources.
IMBRUVICA® By Your Side patient support program is not intended to provide medical advice, replace prescribed treatment plans, or provide treatment or case management services. Patients are advised to talk to their healthcare provider and treatment team about any medical decisions and concerns they may have.
References: 1. IMBRUVICA® (ibrutinib) Prescribing Information.  2. American Cancer Society. Getting help for diarrhea. Revised April 2020. Accessed May 9, 2023. https://www.cancer.org/content/dam/cancer-org/cancer-control/en/booklets-flyers/getting-help-for-diarrhea.pdf 3. American Cancer Society. Managing fatigue or weakness. Revised February 1, 2020. Accessed May 9, 2023. https://www.cancer.org/treatment/treatments-and-side-effects/physical-side-effects/fatigue/managing-cancer-related-fatigue.html  4. American Cancer Society. Watching for and Preventing Infections. Accessed May 9, 2023. https://www.cancer.org/cancer/managing-cancer/side-effects/low-blood-counts/infections/preventing-infections-in-people-with-cancer.html