The Resources You May
Need—All

in One Place

Whether you're considering your treatment options or are already on your treatment journey with IMBRUVICA® (ibrutinib), it's good to know and understand the resources and support you'll have available to you once prescribed. Here you'll find information about patient support, real patient stories about their experience with IMBRUVICA®, a guide to help start the conversation with your doctor about IMBRUVICA®, and more.

 
Surround Yourself With Support
As you move through your treatment journey with IMBRUVICA®, always keep in touch with your healthcare team, and don't hesitate to ask questions. Your doctors, nurses, and pharmacists all bring specific types of expertise to your care and are ready to answer questions and provide you with support and chronic lymphocytic leukemia/small lymphocytic lymphoma (CLL/SLL) resources.
You are not alone. Surround yourself with friends, family, and support groups in order to stay motivated. One-on-one peer support programs, such as the Lymphoma Research Foundation's support network (www.lymphoma.org), match lymphoma survivors and caregivers with volunteers who have gone through similar experiences.
Your family and friends may want to support you, but might not know how. Make sure to tell them exactly how they can help. You might ask a friend or family member to:
Come with you to doctor appointments
Go grocery shopping for you or with you
Do something fun to help you stay positive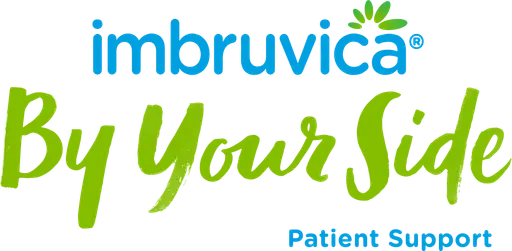 From cost and coverage options to By Your Side Ambassador support—we're here to help.*
Explore Support Options
Thinking about treatment with IMBRUVICA®?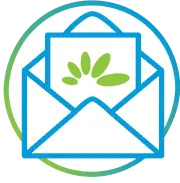 Sign up today to receive the latest information and helpful resources.
Start the conversation
Get useful tips and questions to ask your doctor that may help you make the right treatment decisions together.
Knowledge is empowering—so try to learn all you can about your condition. The websites below are good places to find additional information on CLL/SLL, treatment options, support groups, and resources.
For more information on CLL/SLL:
For cancer support communities:
IMBRUVICA® By Your Side patient support program is not intended to provide medical advice, replace prescribed treatment plans, or provide treatment or case management services. Patients are advised to talk to their healthcare provider and treatment team about any medical decisions and concerns they may have. By Your Side Ambassadors are provided by Janssen Biotech, Inc. and Pharmacyclics LLC, an AbbVie Company, and do not work under the direction of your healthcare professional (HCP) or give medical advice. They are trained to direct patients to their HCP for treatment-related advice, including further referrals.