IMBRUVICA® Has Helped Many Adults With Chronic Lymphocytic Leukemia/Small Lymphocytic Lymphoma (CLL/SLL) Live Longer1,2
In one clinical trial of 269 people aged 65 and older with CLL or SLL who had not been treated before, people who took IMBRUVICA® had a 56% lower risk of death compared to those taking a chemotherapy (chlorambucil). With a median follow-up of approximately 28 months, 8% of IMBRUVICA® patients died compared to 16% taking a chemotherapy
 
In another clinical trial of 391 previously treated people with CLL or SLL, people who took IMBRUVICA® had a 57% lower risk of death compared to those taking an immunotherapy (ofatumumab). With a median follow-up of approximately 9 months, 8% of IMBRUVICA® patients died compared to 17% taking an immunotherapy
 
In one clinical trial of 269 people aged 65 and older with CLL or SLL who had not been treated before, people who took IMBRUVICA® had an 84% lower risk of disease progression or death compared to those taking a chemotherapy. With a median follow-up of 18 months, 11% of IMBRUVICA® patients had disease progression or died compared to 48% taking a chemotherapy
 
In another clinical trial of 391 previously treated people with CLL or SLL, people who took IMBRUVICA® had a 78% lower risk of disease progression or death compared to those taking an immunotherapy (ofatumumab). With a median follow-up of approximately 9 months, 18% of IMBRUVICA® patients had disease progression or died compared to 57% taking an immunotherapy
IMBRUVICA® will not work for every patient. Individual results may vary.
 
IMBRUVICA® may cause serious side effects, including:​​​​
Bleeding problems (hemorrhage)
Infections
Heart rhythm problems (ventricular arrhythmias, atrial fibrillation and atrial flutter), heart failure and death
High blood pressure (hypertension)
Decrease in blood cell counts
Second primary cancers
Tumor lysis syndrome (TLS)*
​​​​*TLS is a disorder caused by the breakdown products of cancer cells, which can lead to kidney failure and other abnormalities.
The most common side effects in the clinical trials were:
Low platelet count
Diarrhea
Tiredness
Muscle and bone pain
Low white blood cell count
Rash
Low red blood cell count
Bruising
Nausea
This is not a complete list of side effects. Others may occur. Tell your doctor if you think you are experiencing side effects.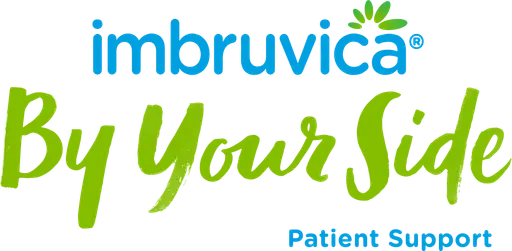 Get information and resources to support you along your treatment journey.*
Explore Support Options
Our way: real journeys with IMBRUVICA®
Real patients share stories about their diagnosis of CLL/SLL—and the difference IMBRUVICA® has made
Thinking about treatment with IMBRUVICA®?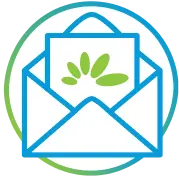 Sign up today to receive the latest information and helpful resources.
Start the conversation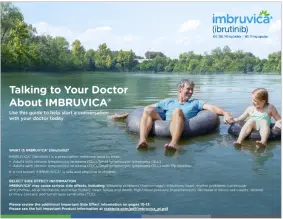 Get useful tips and questions to ask your doctor that may help you make the right treatment decisions together.
IMBRUVICA® By Your Side patient support program is not intended to provide medical advice, replace prescribed treatment plans, or provide treatment or case management services. Patients are advised to talk to their healthcare provider and treatment team about any medical decisions and concerns they may have.
References: 1. IMBRUVICA® (ibrutinib) Prescribing Information. 2. Byrd JC, Brown JR, O'Brien S, et al; for the RESONATE Investigators. Ibrutinib versus ofatumumab in previously treated chronic lymphoid leukemia. N Engl J Med. 2014;371(3):213-223. 3. Burger JA, Tedeschi A, Barr PM, et al; for the RESONATE-2 Investigators. Ibrutinib as initial therapy for patients with chronic lymphocytic leukemia. N Engl J Med. 2015;373(25):2425-2437.