Support when you need it
IMBRUVICA® By Your Side* can provide the
right help at the right time
Enroll Now
Whether you're new to IMBRUVICA® or started a while ago, you may have questions.
To help you get the support you need, IMBRUVICA® By Your Side Ambassadors† can provide resources specifically for you.
From tips to help you maintain a treatment routine while taking IMBRUVICA®, or cost and coverage information, your Ambassador can provide you with resources like the ones found below to help you stay on track.
Remember—please speak to your doctor about any medical questions or concerns, including if you experience side effects while taking IMBRUVICA®.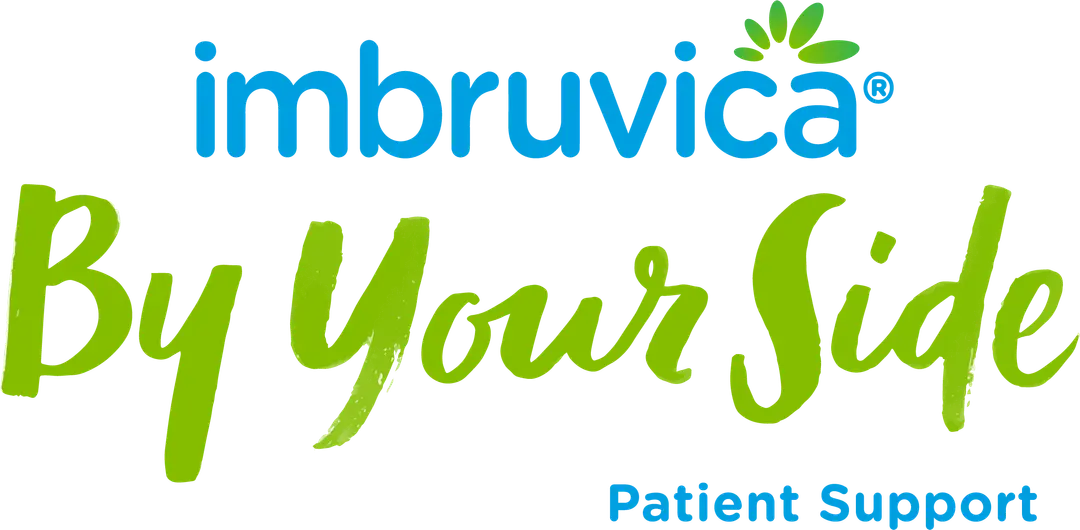 Caregiver Brochure
While taking care of someone else, it is equally important for you to take care of yourself. This brochure can help provide some ideas to help you stay healthy both physically and mentally.
Download
Treatment Tracker
When you're taking medication, it's important to build a plan and log your experiences. Use this tracker to help prepare for upcoming appointments.
Download
Introduction to IMBRUVICA® Brochure CLL
Everybody's journey with CLL is different. Learn more about IMBRUVICA®, and how By Your Side can help.
WM Patient Guide
A WM diagnosis can leave you with many questions. Find answers, and learn how IMBRUVICA® can help.
cGVHD Patient Guide
cGVHD can feel overwhelming. Download this brochure to see how IMBRUVICA® could help.
Get the resources for your specific needs.
Once enrolled, your Ambassador will be able to hand select the resources for you. Reach out to an Ambassador at 1-888-YourSide (1-888-968-7743).
IMBRUVICA® By Your Side patient support program is not intended to provide medical advice, replace prescribed treatment plans, or provide treatment or case management services. Patients are advised to talk to their healthcare provider and treatment team about any medical decisions and concerns they may have.
†By Your Side Ambassadors are provided by Janssen Biotech, Inc. and Pharmacyclics LLC, an AbbVie Company, and do not work under the direction of your healthcare professional (HCP) or give medical advice. They are trained to direct patients to their HCP for treatment-related advice, including further referrals.